WORLD FUTURE FUND
http://www.worldfuturefund.org
INTRODUCTION DESCRIPTION CITIZEN GUIDES READING LIST SITE INDEX

REPORTS NEWS MULTIMEDIA SEARCH HOW TO CONTRIBUTE HELP WANTED

VOLUNTEERS GRANTS PUBLICATIONS PRINCIPLES COPYRIGHT NOTICE CONTACT US
THE U.S. FOUNDING FATHERS AND RACISM
SOME TROUBLING QUESTIONS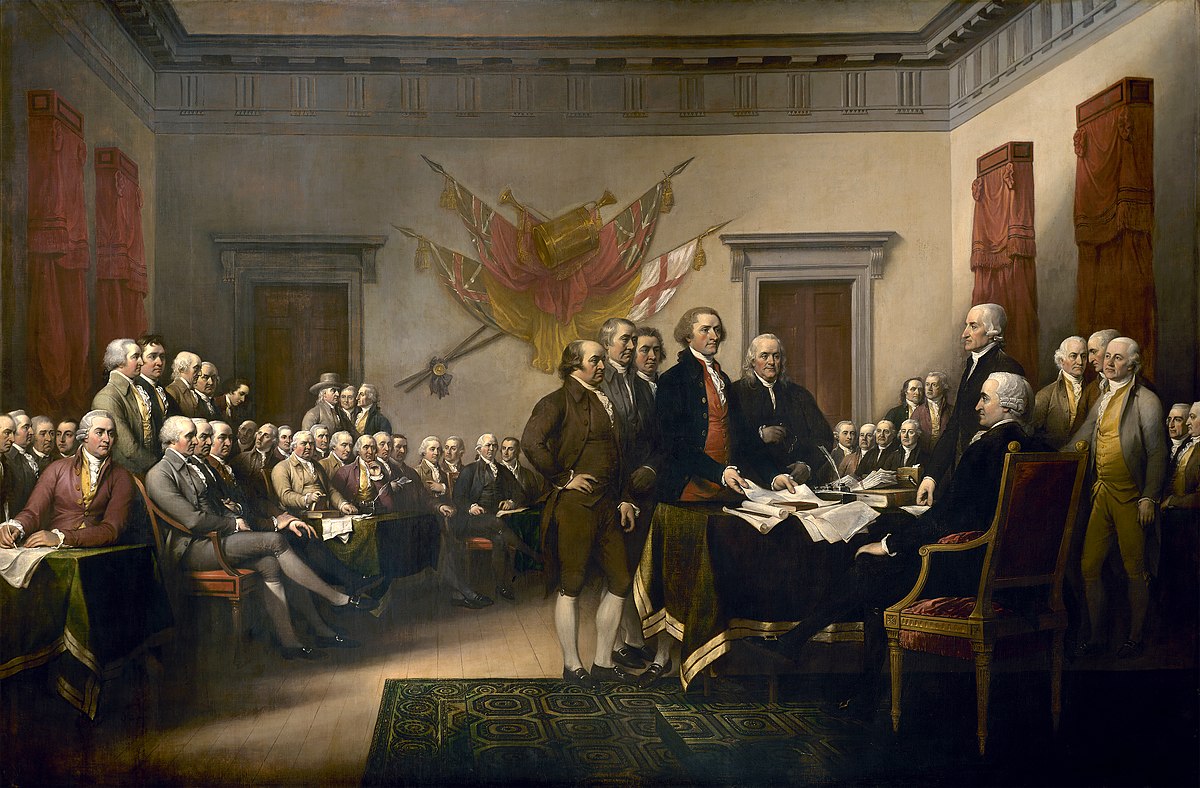 ---
DISCLAIMER: Here at World Future Fund, we are not making any definitive claims about the founding fathers. And by sharing articles we are not saying we definitively agree with these articles.
We are simply sharing documentary material that may be of interest to our readers.
---
Some of the sources we list below raise interesting questions about the founding fathers and the American Revolution.
The practice of slavery and genocide dramatically increased after the colonists seceded from Britain. Why did this happen?
See the links below for more information.
---
THE AMERICAN REVOLUTION
How the American Revolution Worked Against Blacks, Indians and Women (New York Times, 9-6-16)
You Can't Tell the Story of 1776 Without Talking About Race and Slavery (TIME, 7-4-21)
3 Reasons the American Revolution was a mistake (Vox, 7-3-19)
The American Revolution, Race, and the Failed Beginning of a Nation (Black Perspectives, 12-7-16)
THE DECLARATION OF INDEPENDENCE
Declaration of Independence: A Transcription (National Archives)
Included in the declaration is this statement:
"He [King George III] has excited domestic insurrections amongst us, and has endeavoured to bring on the inhabitants of our frontiers,
the merciless Indian Savages, whose known rule of warfare, is an undistinguished destruction of all ages, sexes and conditions."
The Shameful Final Grievance of the Declaration of Independence (The Atlantic, 2-8-20)
The Declaration of Independence — Except for Native Americans (ICT, 9-12-18)
THE STAR SPANGLED BANNER
The Star-Spangled Banner's racist lyrics kept it from becoming the national anthem for a century (The Washington Post, 10-18-20)
Even Republicans should care about the racist history of 'The Star-Spangled Banner' (The Washington Post, 2-28-20)
The National Anthem Has Always Been Tainted With Racism (The Intercept, 9-13-16)

RELATED WORLD FUTURE FUND ARTICLES