---
A MUSLIM WOMAN FOUNDED
THE WORLD'S FIRST UNIVERSITY
OVER ONE THOUSAND YEARS AGO
IN FEZ, MOROCCO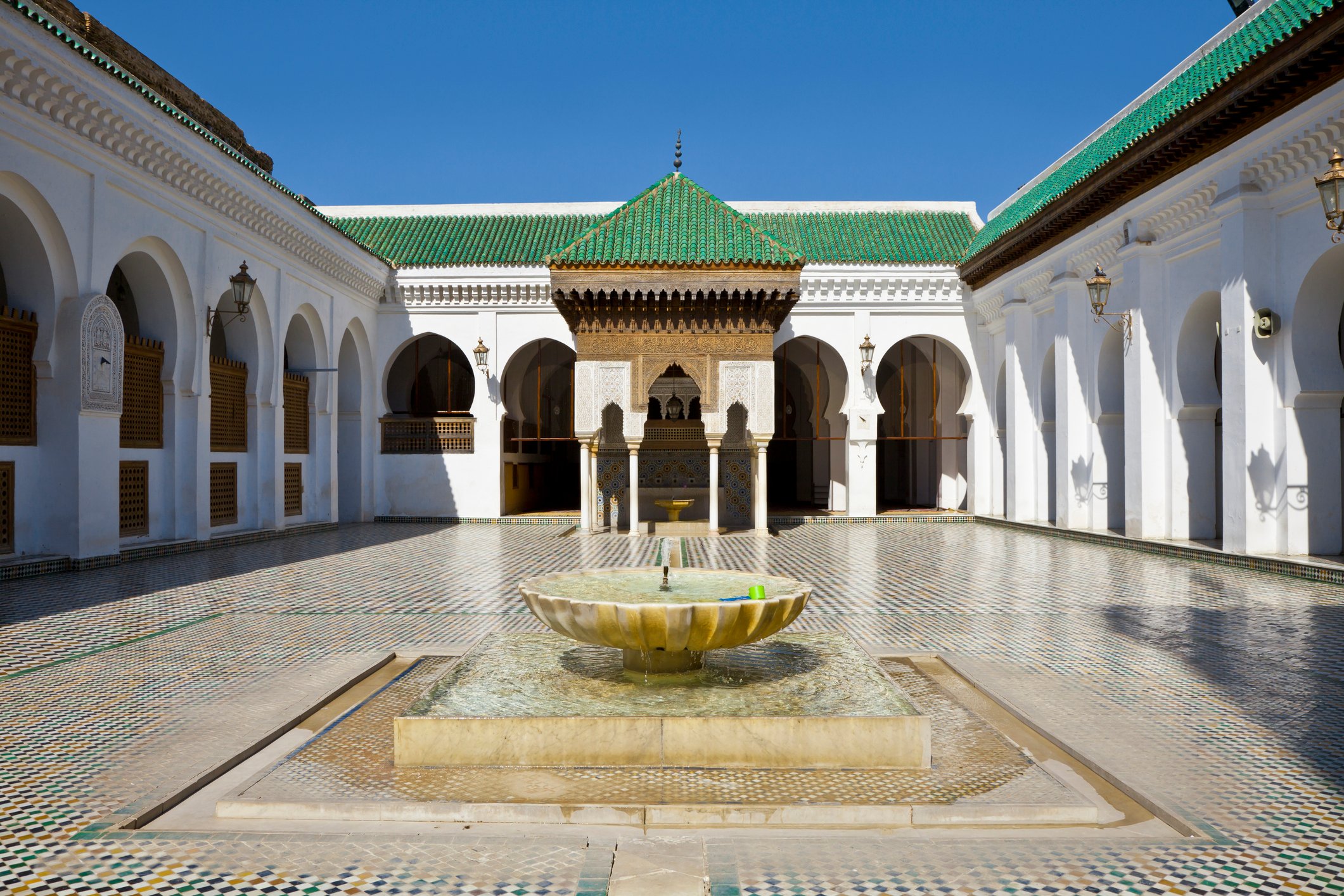 The University of al-Qarawiyyin (pictured above) is located in Fez, Morocco.
---
The 9th century was a dark age for Western Europe. It was not for the Middle East and North Africa, which were sophisticated centers of knowledge and multiculturalism. It was during this time that a young woman, Fatima Al-Fahri, established the world's first university. She founded the University of al-Qarawiyyin in Fez, Morocco, in 859 AD with the wealth she inherited from her father.
The university started as a mosque. Fatima originally built the mosque because her community at the time needed one for its growing number of believers. Later the mosque developed into a place of education. The Madrasa (Islamic School) Fatima founded is still in operation today as the University of al-Qarawiyyin. It is the oldest continually operating educational institution in the world and was the first institution to award degrees according to different levels of study, in Islamic studies, mathematics, grammar, and medicine.
Prestigious institutions like the Universities of Oxford, Cambridge, Bologna and Columbia University, came two to eight centuries after al-Qarawiyyin was founded.
The university's historical library is still open to the public, and it exhibits Fatima's original diploma on a wooden board. The library also boasts more than 4,000 manuscripts on a range of subjects. The 14th century text, Muqaddimah, written by famous Muslim polymath and historian, Ibn Khaldun, is also available there.
Fatima herself was the daughter of Mohammed Bnou Abdullah al-Fihri - a rich merchant who settled in Fez with his family during the reign of Idris II. During her lifetime, Fatima was called the "mother of boys". According to historian Mohammed Yasser Hilali, "this nickname probably stems from her charity and the fact she took students under her wing." In 2017, a prize was created in Tunisia in her honor. It rewards initiatives which encourage access to training and professional responsibilities for women. Furthermore, an academic program and a scholarship given to students from Europe and North Africa pay tribute to Fatima al-Fihri.
---
RELATED LINKS
Our Collection of Reports on Islam
Al-Qarawiyyin, world's oldest, continually operating university, was founded by a Muslim woman (Daily Sabah, 6-7-20)
The world's first, and still-operating, university is in Morocco (TRT World, 5-26-20)
Fatima al-Fihri: Founder of the world's oldest university (DW, 5-8-20)
The world's first university was founded by a woman (Global Academy Jobs)