WORLD FUTURE FUND
http://www.worldfuturefund.org
INTRODUCTION DESCRIPTION CITIZEN GUIDES READING LIST SITE INDEX

REPORTS NEWS MULTIMEDIA SEARCH HOW TO CONTRIBUTE HELP WANTED

VOLUNTEERS GRANTS PUBLICATIONS PRINCIPLES COPYRIGHT NOTICE CONTACT US
---
CHINA AS NUMBER ONE
CHINA HAS ONCE AGAIN BECOME THE WORLD'S LARGEST ECONOMY
AS IT HAS BEEN FOR MOST OF HISTORY
SEE VISIONS OF A CHANGING WORLD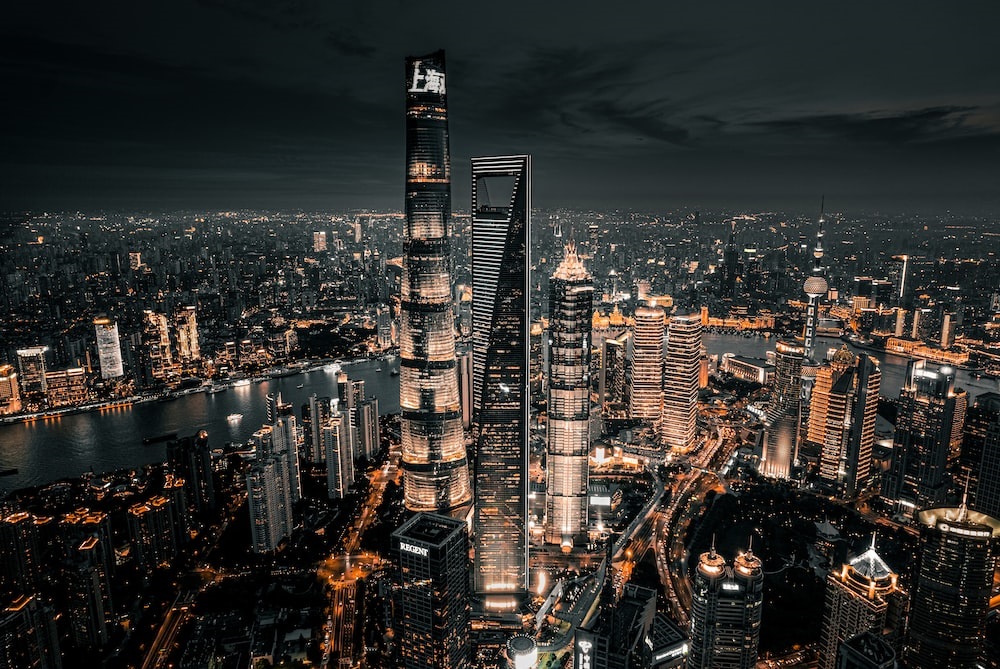 DISCLAIMER: This article is about China as a world power. It is not an endorsement of all the policies of the Chinese government.
---
GDP AS MEASURED BY PURCHASING POWER PARITY
The data is from the International Monetary Fund.
This chart is a list of countries organized by by GDP (or purchasing power parity) in the trillions. It's a 2022 Estimate.
---
CHINA LEADS THE WORLD IN MANUFACTURING
This data is from the United Nations.
Above is a chart for top ten countries by share of global manufacturing output in 2019.
What this data shows is that China is responsible for about a third of the world's manufacturing.
China's industrial base is now almost twice the size of America's.
---
THE LARGEST EXPANSION OF CITIES IN HISTORY
(The largest dam in the world is pictured above)
In the last twenty years, China has built up its cities and infrastructure at an unprecedented rate. Its urban population has almost doubled.
Some estimates even say that China uses more concrete every 2 years than the U.S. used in the entire 20th century.
The grey wall of China: inside the world's concrete superpower (The Guardian, 2-28-19)
---
CHINA HAS THE WORLD'S LARGEST HIGH SPEED RAIL NETWORK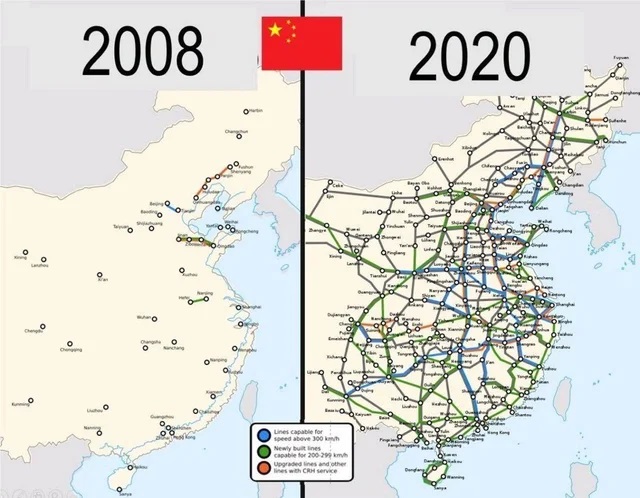 China High Speed Train Facts - Longest, Fastest & Craziest (China Discovery)
---
CHINA IS THE WORLD'S TOP PRODUCER OF STEEL
China is now the top steel producer in the world.
Today, steel is the world's most commonly used metal and most recycled material.
Global steel production has more than tripled over the past 50 years, despite nations like the U.S. and Russia scaling back.
Visualizing 50 Years of Global Steel Production (Elements)
Video: The Countries that Produce the Most Steel in the World (Facebook)
Monthly Report: Top 5 crude steel-producing countries worldwide, Jan 2020 to Dec 2022 (Statista)
---
CHINA OVERTAKES THE U.S. IN CAR PRODUCTION
A TABLE OF CAR PRODUCTION IN 2021
| | |
| --- | --- |
| China | 26 million |
| United States | 9 million |
| Japan | 8 million |
| India | 4 million |
| South Korea | 3.5 million |
| Germany | 3.3 million |
| Mexico | 3.15 million |
| Brazil | 2.25 million |
| Spain | 2.10 million |
| Thailand | 1.69 million |
(Source: World Population Review)
China is overtaking countries known for manufacturing, like Germany and the U.S. when it comes to making and selling cars.
China is also on its way to surpassing Japan as the largest automobile exporter in the world.
China exported more than 3 million vehicles in '22 … and is soaring even higher this year (S&P Global, 2-29-23)
China Overtakes U.S. in Car Production (News Nation, 2-9-23)
How China is Quietly Dominating the Car Market (Bloomberg, 1-26-23)
---
RELATED LINKS
World Future Fund Reports
As Western imperialism declines, older global powers are reborn.
China Emerges as a Manufacturing Superpower
Top 5 Manufacturing Countries in the World (Insider Monkey, 6-20-23)
Top 10 Manufacturing Countries in the World | Safeguard Global (Safeguard Global, 12-20-22)
These are the top 10 manufacturing countries in the world (World Economic Forum, 2-25-20)
China Is the World's Manufacturing Superpower - United Nations Data (Statista, 5-4-21)
Innovation
Wake Up, America: China Is Overtaking the United States in Innovation Capacity (ITIF, 1-23-23)
International GDP
List of Countries by GDP (IMF)
List of Countries by GDP (Wikipedia)